Chiropractor
Ed Jindrich D.C.
When I was 16 years old, I began suffering from horrific two and three day migraines. My parents and I had seen numerous doctors and specialists trying to find some answers to my condition. The final diagnosis was migraines brought on by hypoglycemia. I was given dietary instructions and a bottle of strong painkillers.
Unfortunately, neither the dietary changes or pain pills made any difference in my condition. Then, one of our neighbours suggested that I see a chiropractor. Well long story short, my visits to the chiropractor did not only rid me of this dreadfully painful curse, but redirected my calling in life to be a chiropractor myself.
Now after 20 years of practicing chiropractic in Peterborough, I have seen thousands of patients suffering from not only migraines but a broad scope of health problems. Chiropractic has changed the quality of my life in a profound way. That's why I dedicate my career to be a "game changer" in other peoples lives.
Chiropractic Assistant
Karen Bailey
Karen first experienced the healing touch of chiropractic after a car accident in 2009 left her with migraines and other health concerns. She has benefited greatly from chiropractic care throughout the years, and she has seen first hand how it changes lives.
She is thrilled to not only be part of a practice whose main focus is pure chiropractic care; but to add her over 25 years of client success management to a team who is not only passionate about encouraging healing through chiropractic care and natural medicine, but loving them in the process.
Karen feels the expression of her life is her faith and her trust in God and His goodness.
She has an insatiable appetite for learning, reading books, and music.  Above all, Karen cherishes quality time with family, being active, and serving her community.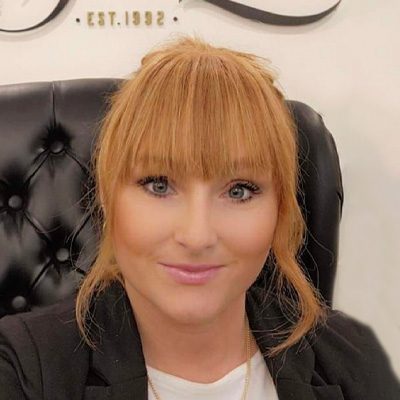 Chiropractic Assistant
April Kirby
April began her journey to search for the healing touch after developing multiple autoimmune disorders after a back injury. Chiropractic care has always interested April and so this brought her here to us at Dr. Eds.  April lives with her husband and their two young girls alongside their furry family members just outside of Peterborough.
April came to us from the Veterinary Emergency Field in hopes to take control of her health and wellness. As much as she loves all things cute and fluffy, health comes first!
She is thrilled to be a part of a practice whose main focus is pure
chiropractic care, with a doctor who not only has a passion for making people well, but who truly cares for them in the process. She is really enjoying learning all about our state-of-the-art body scanning technology.
During either your new patient exam or with your yearly scan appointments, you will get to chat and know April a bit more. Born and bred in the Sunny lands of Scotland, April and her family immigrated here in 2006. You may pick up on her Scottish background while enjoying a conversation.
April enjoys spending time with her family and friends and on her off time learning new recipes and cooking up meals for all to enjoy.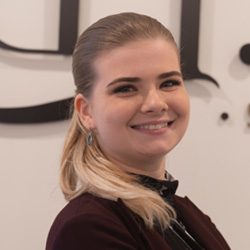 Chiropractic Assistant
Lexy Jindrich
As the daughter of a chiropractor, I have been adjusted since the day I was born. When I was growing up, anytime I would experience a symptom (headaches, neck pain, clicking jaw, stomach aches, etc.) the first thing I would do is start looking for my dad to get an adjustment.  
There has never been a need for Tylenol or Advil in my life. Why would simply dull the pain with a pill when having my dad give me an adjustment would assist my body in healing itself?  After working full time in my father's clinic for the past two years, I've decided to return to school to pursue becoming a chiropractor myself.
OFFICE HOURS
---
Monday
1:30pm - 6:00pm
---
Tuesday
7:00am - 11:15am
1:30pm - 6:00pm
---
Wednesday
1:30pm - 6:00pm
---
Thursday
1:30pm - 6:00pm
---
Friday
7:00am - 11:15am
---
Saturday
Closed
---
Sunday
Closed