Chiropractor
Ed Jindrich D.C.
When I was 16 years old, I began suffering from horrific two and three day migraines. My parents and I had seen numerous doctors and specialists trying to find some answers to my condition. The final diagnosis was migraines brought on by hypoglycemia. I was given dietary instructions and a bottle of strong painkillers.
Unfortunately, neither the dietary changes or pain pills made any difference in my condition. Then, one of our neighbours suggested that I see a chiropractor. Well long story short, my visits to the chiropractor did not only rid me of this dreadfully painful curse, but redirected my calling in life to be a chiropractor myself.
Now after 20 years of practicing chiropractic in Peterborough, I have seen thousands of patients suffering from not only migraines but a broad scope of health problems. Chiropractic has changed the quality of my life in a profound way. That's why I dedicate my career to be a "game changer" in other peoples lives.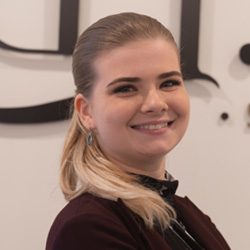 Chiropractic Assistant
Lexy
OFFICE HOURS
---
Monday
1:30pm - 6:00pm
---
Tuesday
7:00am - 11:15am
1:30pm - 6:00pm
---
Wednesday
1:30pm - 6:00pm
---
Thursday
1:30pm - 6:00pm
---
Friday
7:00am - 11:15am
---
Saturday
Closed
---
Sunday
Closed